Why I #UseFluidmeet: Our Inception and Value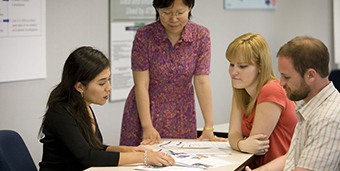 Since fluidmeet's inception, we have been asked the same question over and over again. How was the concept born and what is the value added from using fluidmeet? Here is our answer to both of these questions.
Concept Born – fluidmeet
Once upon a time, the 2 co-founders were management consultants in a reputable firm working across the GCC Region. As seniors in our firm, part of our responsibility was to meet clients for different reasons, deliver workshops, and train juniors in our organization. All 3 required meeting space. And every time we needed a workspace, we had to go through similar challenges. First, identify the area we needed to be in, then research what sort of venues offered workspaces in the area, then call these venues and enquire about their workspaces (size, capacity, layout, etc.) and amenities offered (Wi-Fi, projector, flipchart, etc.) and then wait on a proposal,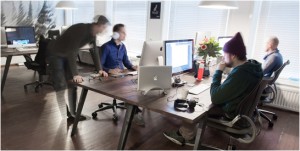 that included pricing, and detailing our requirements. After receiving all these proposals – this took hours to days sometimes – we would compare all proposals and make a decision. Finally, we would have to pass by the venue to view the workspace and make the payment due before using the workspace. We felt this process was unnecessarily time-consuming and tiresome. We thought to ourselves: there must be a better way! Fluidmeet was born…
Value Added
Time saved – by using fluidmeet you save time on the following elements: performing research, awaiting priced proposals, and comparison of proposals. fluidmeet automates all these elements so you can research and compare workspaces within minutes instead of hours or days!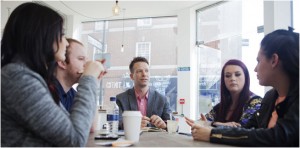 Money saved – all workspaces are listed on fluidmeet at guaranteed lowest prices. Before the listing of workspaces, fluidmeet negotiates all prices with our partnering hosts to offer workspace seekers the lowest prices possible that are fair to the host as well.
Simplicity – booking or enquiring for a workspace using fluidmeet is simple and fast, and best of all, you do not have to interact with any individuals since the whole process is automated. Similar to ordering food, and taxis, or booking an apartment or hotel room online – now you can book or enquire about workspaces online as well.
Security– fluidmeet runs on a secure server and its payment gateway is heavily protected. This means that you are totally secure when browsing our site and when making payments.
Warm regards,

Jareer Oweimrin
Executive Director
Email: jareer@fluidmeet.com
Tel: +971 504587550
Skype: jareer11