The Future of Serviced Offices, What's Next?
The pandemic's most significant takeaway is that the old model of working in a central office wasn't suitable for everyone. It lacked flexibility and restricted employers and employees. Then the pandemic coerced an abrupt change in our lives, leaving us with little hope for things to go back to normal. So, what is the predicted future for serviced offices? Are the next steps uncertain? What does it take to welcome back employees to the office environment?
In some offices in the US and Canada, new guidelines will be implemented post pandemic. Some companies have installed a new front door, an ultraviolet door, that effectively sanitizes those high traffic areas like shared kitchens and ventilators. Some employers have implemented invisible sensors and covered office space surfaces with microbial coating of titanium dioxide. Thus, providing the safest possible environment for shared services.
The extent of employees spending time in company offices is still a matter of debate. Remote work has proven to be effective at times. However, most employers believe that being physically present in the office helps boost creativity and communication.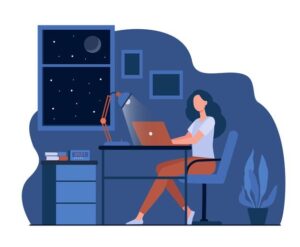 Working from Home / Remote Work

Quarantine became a massive global experiment for full time remote work. Twitter and others had already been implementing remote work for some time. Moreover, some CEOs work in apartments but face many challenges in terms of providing company culture and effective communication. Although it works, a lot of employers believe it hinders their staff's productivity.
Serviced offices and its future
The 21st Century belongs to the knowledge worker, as the nature of work is in constant change. Now, you can work anytime and anywhere, without being physically present in the office. However, people still need spaces to gather, socialize, and engage in teamwork activities. For instance, you can find a diverse range of serviced offices across Dubai and specifically in prominent neighborhoods such as JLT & Business Bay. Serviced offices are specifically designed to accelerate people's work. The workplace of the future is not for every company. Furthermore, organizations should assess their operations and culture to best decide on the right path to take. A study showed that even Millennials and Gen Zs are more interested in coming to work at the office.
Creg Burgess, President of Burgess Group states: 'Having the right collaborative environment means that my employees are committed and hence our clients are also going to get that experience'. Going digital, requires less paper usage and personal space. However, giving up work from home for a more collaborative and public location leads to further enhancements in company culture and employee productivity.
Following the closure of old offices, we now witness a boom in game rooms, cafes, and many more! It's no longer one size fits all; some employees will work from home, and others can choose from a diverse variety, including serviced offices. Despite the pandemic and rise in remote work, there still lies a need for a space that acts as a hub for creativity, community, and culture. So, it's safe to say that serviced offices are here to stay!
Blog Prepared by:
Fluidmeet staff writer
About fluidmeet:
Established in 2015, fluidmeet is a leading online marketplace and an emerging booking and venue management platform. Fluidmeet delivers a diverse variety of work and event spaces in a cost effective and time efficient manner.