Should I Work from a Professional Co-working Space or a Pop-up Co-working Space? Which Option is Better for Me?
The first co-working space opened in San Francisco in 2006. There are now over 4,000 spaces globally. As per the Bureau of Labor Statistics, it has been estimated that 40% of the US workforce will be freelancers by 2020, and the rest of the world will follow. In a commitment to helping small- to medium-sized businesses succeed with a consistent and tailored customer experience, pop-up co-working spaces have started to meet these needs. But exactly what is a pop-up co-working space, and how does it differ from a regular co-working space?
Popup Co-working is a Shared Economy
A shared spaced becomes more about saving space; workspaces become more temporary as they "pop-up" to facilitate the needs of a community. Lots of organizations have started to lease space for others to use, within their premises in order to facilitate a dynamic environment where users of the pop up co-working space work together with employees of that company, meet each other, and share knowledge with one another.  In fact, interaction of members to the organization with outsiders has proven to give a significant increase in their creativity and innovation.
A pop hub is more than just a co-working space. It's a community of change makers. It gives entrepreneurs and freelancers that longing opportunity to work with other creative people, making them even more creative – and you feel welcome! The idea behind popup co-working is that you use a temporary space that is under-utilized, to benefit startups that are in their early stage. Some businesses work with restaurants by renting their unused space during off-peak hours, converting this unused space into a co-working space.
The Whole Point of a Pop-up Space is to Leave Them Wanting More!
The benefit of pop-up spaces is that they don't need to be permanent.  Some pop-up spaces last anything from a weekend to two weeks, which is plenty of time at a single venue. A pop-up concept provides a way to gauge interest in co-working before opening a permanent space. Pop ups may start from any under utlilized spaces, such as art galleries, restaurants, photography studios, coffee shops or even yoga studios. The important thing is that you meet others that inspire you, nourish you and give you awesome support to help you progress with your work. Pop-up co-working spaces are cheaper than the standard co-working space, and is an ideal solution for entrepreneurs who are on a budget, or are at an early stage of their startup.
Is a Pop-up Space Secure?
One of the challenges for such temporary co-working spaces is security, making it harder to control access to a pop-up space than a permanent one. In the case of enclosed pop-up co-working spaces, the traditional methods, like a mobile application that acts as a key card, will work. But if the co-working space is an open one, someone needs to be hands on, and security cameras need to be installed.
It's All About Innovation
The co-working infrastructure breathes new life into an old model, allowing static style of corporate offices to evolve into new hubs of dynamic and collaborative innovation. Pop-up co-working is a perfect example of how co-working is moving toward more flexibility, since those who use this space can work outdoors while still getting some office-like amenities.
Co-working or Pop-up Co-Working? Which One Should You Work From?
There is room for growth for these pop-up co-working spaces, but will they be trending? Well it's certainly an economical solution for everyone, allowing property owners to maximize earning potential and is a more flexible and innovative way to experience co-working.
Coworking is a great solution but can be quite costly for people on a budget – and  users of permanent co-working spaces prefer to go to the same space that they are used to, because they like to use  dedicated desks regularly – and to prove their dedication, they would even pay for this co-working space on a monthly basis.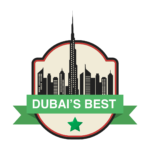 Pop-up co-working spaces are likely to continue to be one of the popular co-working trends for startups, entrepreneurs and other business owners, offering an occasional change of scenery for those who already have co-working memberships or a unique opportunity for others to try out co-working.  If it takes a village to raise a child, maybe it takes a co-working space to raise a startup!
It's your time, your choice. We will make and guarantee availability for you.
Do you have any questions or are you in need of our help to book a co-working space, an event, a meeting room, a serviced office, a meeting room, or organize a space for your business? fluidmeet will be glad to assist you.
Blog Prepared by fluidmeet Staff Writer
Author: Maha Ahmad
support@fluidmeet.com
Share this blog
List your next banquet hall, serviced office, business centre, event space, hotel, restaurant co-working space, team building event, training room, co-working space, exhibition space or social gathering to make them memorable or try out our fluidmeet app!  Do you want to rent an office space, or book banquet halls, or corporate event spaces that are convenient for your business?  Do you want to book a venue for your social event? Then contact us at fluidmeet, we can assist you.  Download the fluidmeet App now!
About fluidmeet:
Established in 2015, fluidmeet is a leading online market place and an emerging booking and venue management platform that "connects" individuals and corporates seeking rental of serviced offices, co-working spaces, meeting rooms and banquet halls with venues and their hosts in a timely, cost-effective and efficient manner.