Why I #UseFluidmeet: Office space is really expensive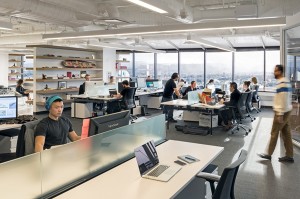 Office space is getting really expensive. No matter how hard you haggle, it just never seems to be the price you should be paying. Beyond the discussion of possible supply/demand economics, let's talk about basic utilization. If you are an SME or Start-Up, you need to look at how much of your office space you actually use
Simple Math
Let's do some quick math. If you're paying roughly 200,000 dirhams per year on your office, and you're using 50% of the space, that means you have 100,000 dirhams' worth of organizational overspending. Ok, so that example might be a little simplistic. Let's go at it from another perspective. If you are an SME paying 200k AED for office space with 30 people in your team, with 10 salespeople who have their own desks/cubicles and regularly need to be out of the office, you might be overspending. If those 10 people are usually out of the office 80% of the time, then you're looking at a 24% office space wastage. That translates into 48,000 AED that could have been spent on bonuses, more people, or more marketing. Would that have been more beneficial to your company? If you had spent 48,000 AED extra on marketing, would you have gained another 100,000AED worth of additional business? Maybe. But it's important to note that the 48,000 didn't create additional value for you.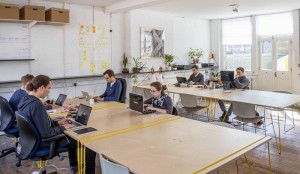 That quick exercise highlights the many challenges organizations face during these rough economic times. If you feel that you might be overspending on your office requirements, it might be good to begin looking at temporary office facilities. The exercise conducted above can also be applied to the meeting room, training rooms, and other facilities that see sporadic utilization. Just like human resources need to be effectively managed, so do your workspace requirements.
Next time, don't overspend on office space. Be at ease. Book a workspace wherever you need it whenever you need it. Find your workspace today!
Warm regards,

Jareer Oweimrin
Executive Director
Email: jareer@fluidmeet.com
Tel: +971 504587550
Skype: jareer11