Why are serviced offices so expensive? Does the extra cost outweigh the benefits?
The first question that most people often ask me when I explain serviced offices is 'Why are serviced offices so expensive?'. Even though serviced offices are growing in number in today's volatile business environment, myths about these offices are still not completely refuted. The chief myth is the misguided notion that serviced offices are expensive.
What's a serviced office?
Serviced offices are fully furnished offices. They have all the amenities and infrastructure that you would require for your startup. Also known as executive offices and managed offices, you'll find most of the serviced offices in prime business districts of metropolitan cities.
Are serviced offices more expensive?
Serviced offices appear expensive when you compare them literally. But that's like comparing an apple with an apple pie. The apple is going to be cheaper but that's because it doesn't have all the ingredients used in the apple pie. The apple pie is complete. It's ready for you to eat. Plus it's more tempting.
At your first glance of the price, you might be tempted to just go with a regular office. But serviced offices don't just charge for space and the location, the charges include all the amenities and infrastructure. This includes office furniture, maintenance, air conditioning, electricity, water, the internet, cleaning crew, security, etc.  So, when you pay for a serviced office, you get the entire package. You can shift in the very next day and go to work.
I would go completely against the grain and claim that serviced offices are in fact, more affordable than regular offices. You don't go about designing your office. You don't have to buy furniture or other office equipment. They are already there in serviced offices.
Also, when you need additional office equipment for a part-time or a one-time gig, you don't have to buy the equipment. You can just rent it from your serviced office provider. Return it after you have used and only pay for the one time use.
Are Serviced Offices worth it?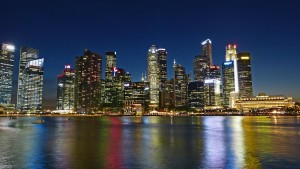 Decide for yourself, after I lay down the benefits of a serviced office:
Low start-up costs: Serviced offices are available for short term lease, even as low as three months. With a serviced office, you don't have to invest in buying your own furniture, office equipment, and additional employees to complete the office.

Prime Location: Most serviced offices in Dubai are located in the hub of the business district. The prime location gives you maximum

No Additional Cost: If you opt for a regular office, you will have to pay your own utility bills, taxes, internet charges etc. All this is inclusive in your serviced office contract.

Pay-as-You-Go Feature: When you start a new business, it's often not possible to set up all everything. All this takes time and money. With a serviced office, you don't need to hire your own lawyer or tax officer. You can easily pay for their services on an hourly basis when you want them. That's one practical way of saving up on overhead costs.

Instant Availability: Serviced offices are available to move in instantly. When you have all the permits and papers in your hand, waiting for an office is quite frustrating. Getting the location you want may also take time. Meanwhile, you can always shift in a serviced office.
There are no hidden costs in a serviced office, but there are hidden benefits. It's these benefits that make it worth the extra cost. You may be able to cut your own hair, but you probably go to a stylist for that. There's no arguing that the stylist will do a better job because she is professional. The stylist charges you more money, but then she gives her experience, time and tools to bring so that you'll look your absolute best.
The benefits of a serviced office do outweigh its costs. That's because when you lease a regular office space, you'll be spending that extra money turning that space into a proper office. You could always go the smart way and relieve yourself of that stress.
Want to compare the cost of serviced office with a regular office in Dubai? Talk to us. Our people will be happy to give you a detailed, breakdown of the costs involved. Don't forget to ask them how the costs outweigh the benefits.